R e s t a u r a n t
Breakfast menu
|
Daily menu
|
Menu card
|
Drink list
|
Wine list
|
Your social events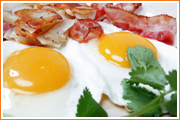 BREAKFAST MENU
Every morning we are preparing not only for our hotel customers, but for all guests restaurant – a good quality breakfast menu. We are trying to relieve all the guests start to the day and a variety of delicious individual breakfast.
Download Breakfast menu
On the top
DAILY MENU
Every working day for you to we prepare very delicious daily menu, which focuses mainly on the freshness and quality of the raw materials. In our restaurant, we try the daily menu to move to the high level of quality, as for most guests is the main meal of the day, which must meet the highest requirements.
On the top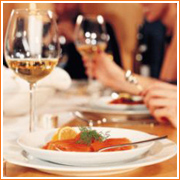 MENU CARD
Our hotel restaurant follows the best traditions of the centuries-old history of the Hotel Slovan and Žilina so every meal we prepare for us with great care. Our goal is to prepare good, especially home cooked meals in the original design to match your language and more enjoyable your day. Constantly inspires our beautiful region us in locally sourced ingredients, recipes and ideas. We invite you to spend a nice time with a delicious meal, a glass of wine or a delicious cup of coffee.
Download Menu card
On the top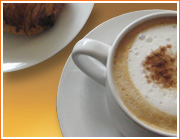 DRINK LIST
Our guests have at their disposal a rich selection of high quality distillates, aperitifs and digestives best of Slovak and foreign sources. We invite you and your friends or family to sit with a nice drink, and fragrant coffee in a pleasant and undisturbed atmosphere of the restaurant and daily bar.
Download Drink list
On the top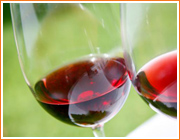 WINE LIST
Sorry, currently being updated data in this section of our new website.
On the top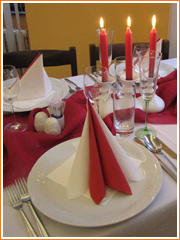 YOUR SOCIAL EVENTS
The premises of Hotel Slovan are ideal for larger well as smaller social events. We prepare for you, for your family, friends, or colleagues very friendly environment to the social activities organized, went exactly to your liking.
Pleasant restaurant and daily bar
Weddings, proms, graduations, receptions, social events of various sizes
Also available in smaller cozy lounge banquet
Business meetings, seminars, presentations of products and services
Small family celebrations, birthday parties, anniversaries, cirques
In the summer there is a large terrace
Dedicated room for smokers
Large private parking in front of restaurant facility
Photos
On the top
Home
|
Restaurant
|
Accommodation
|
Booking
|
Photo
|
Contact
|
Hotel's emblem